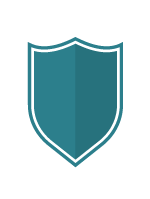 SHUTDOWN
Effective December 26, 2020
While COVID-19 has impacted all of us, there are individuals who may be at a greater risk of poor health from COVID-19 due to factors such as age, sexual orientation, gender identity, race, existing health conditions, ability, income, transportation, social isolation, or difficulty accessing culturally appropriate health services. This section is for individuals who may need extra support and also for the agencies and caregivers who provide support to individuals at risk during COVID-19.
Continue to check the Government of Canada and Ontario websites as these provide updated information on funding for individuals negatively impacted and who require extra support.
As of Thursday, January 14 at 12:01am, the province of Ontario is under a state of emergency and stay at home orders. Detailed information is available at COVID-19 public health measures and restrictions.
How can I get information on:
Resources
Fact Sheets:
Guidance
Ask a Question
Fill out the form below if you have a question about COVID-19 and vulnerable populations.