The COVID-19 pandemic has impacted everyone. It's been a tough year. Volunteers have been selfless in their support of others and their communities throughout this pandemic. Volunteers give their time selflessly to helping others. We couldn't have made it this far without the help from all our volunteers, whether they are supporting LPH at our Clinic Sites or supporting others in our communities through various other means. Thank you.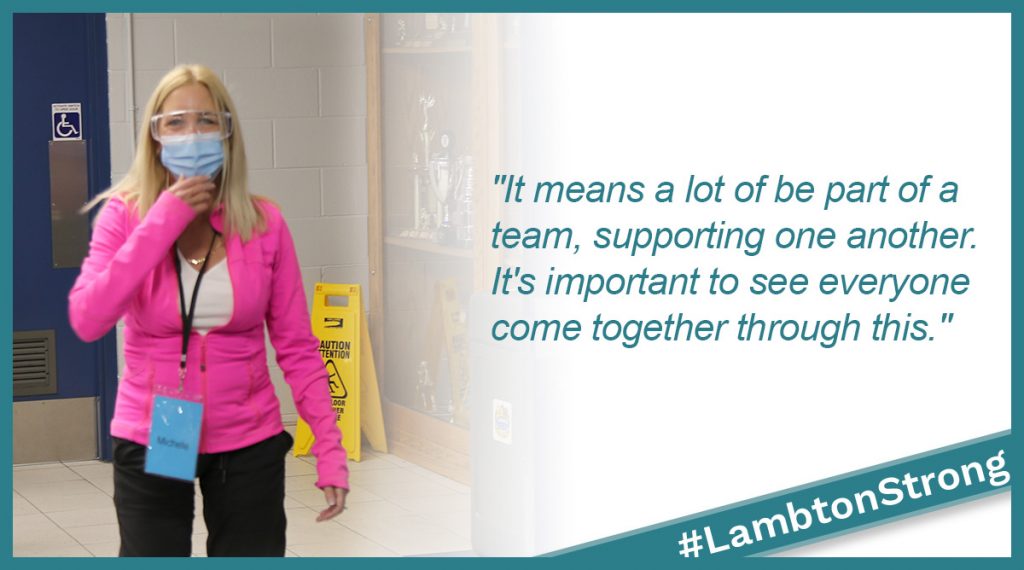 Michele has been assisting people coming to the clinic, directing them, and helping to keep the clinic moving quickly and efficiently. She has been at the clinic from day 1 and plans to be there until the last vaccine is administered. "It means a lot of be part of team, supporting one another. It's important to see everyone come together through this. People are so excited and happy to be here. It's a very positive experience. I am always excited to come in."
Thank you for everything you and your fellow volunteers have done Michele.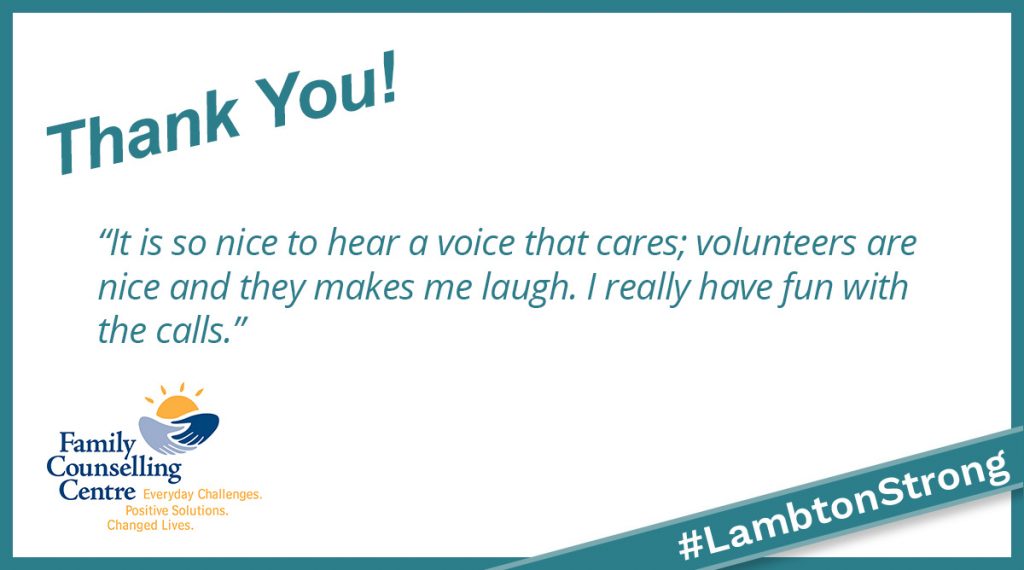 Tel-check volunteers have been checking in on seniors throughout the pandemic ensuring that they are safe and healthy. They help lessen the feelings of isolation, aid with safety and medication reminders, and support coping strategies for individuals experiencing emotional health issues.
"For many seniors the Tel-Check volunteers have been their connection to the outside world. Many have been living alone or staying in because of COVID-19 concerns. The Tel-Check volunteers have been invaluable throughout the pandemic, providing that connection." – Donna Martin, Program Coordinator, Distress Line and Tel-Check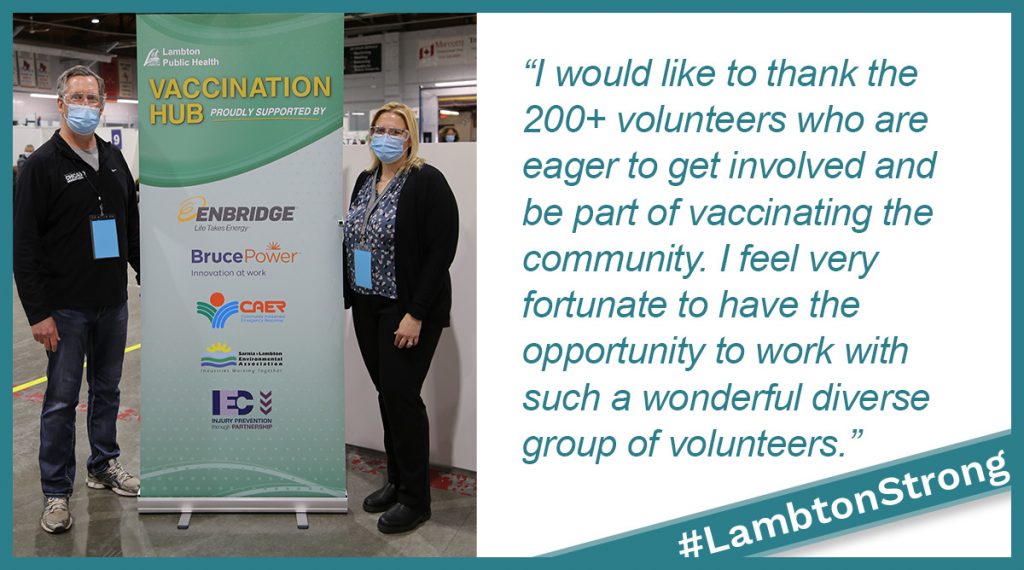 Volunteers are proof that we are all in this together. "Every day we have people coming through the get vaccinated asking if they can volunteer, everyone wants to be part of this community effort. I would like to thank the 200+ volunteers who are eager to get involved and be part of vaccinating the community. I feel very fortunate to have the opportunity to work with such a wonderful, diverse group of volunteers. Thank a volunteer today!" – Lee Ann Woolings, Volunteer Coordinator, County of Lambton