1. Confirm that your appointment will be at least 3 months after the date of your second dose.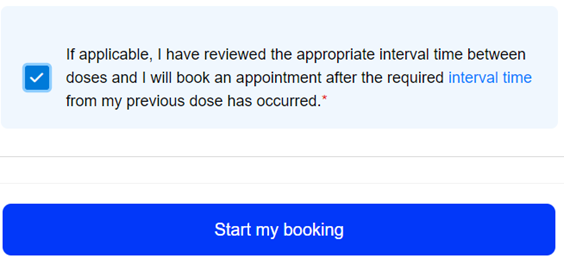 2. Select "Point Edward Arena (Ages 12 and older)" for the vaccine site and "Third dose (18 years or older)" for your eligible group. Complete the remainder of the information regarding your previous doses and select "Choose Date"

3. Select December 29th for the date. If appointments are available, select your timeslot.
Appointments available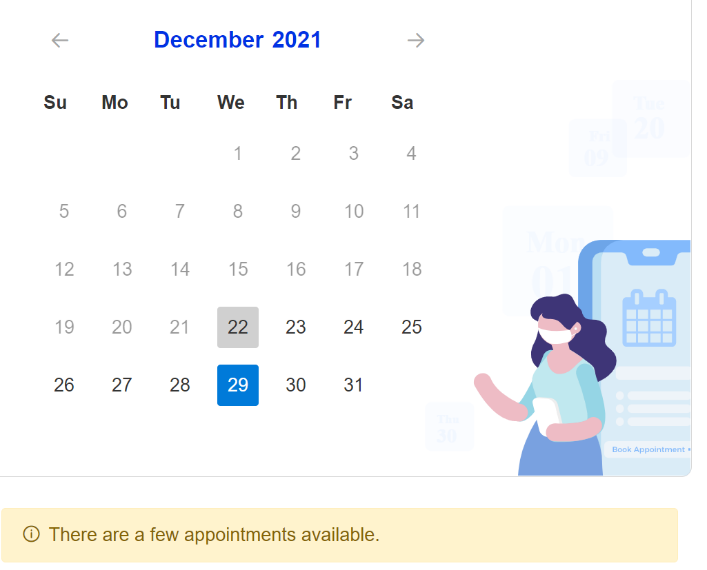 Appointments fully booked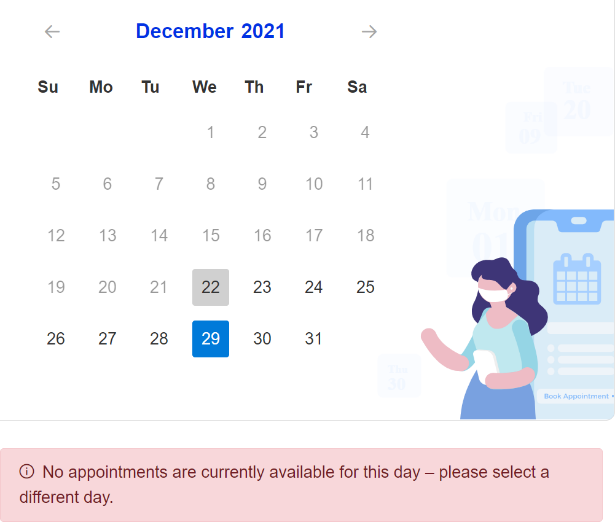 4. Select time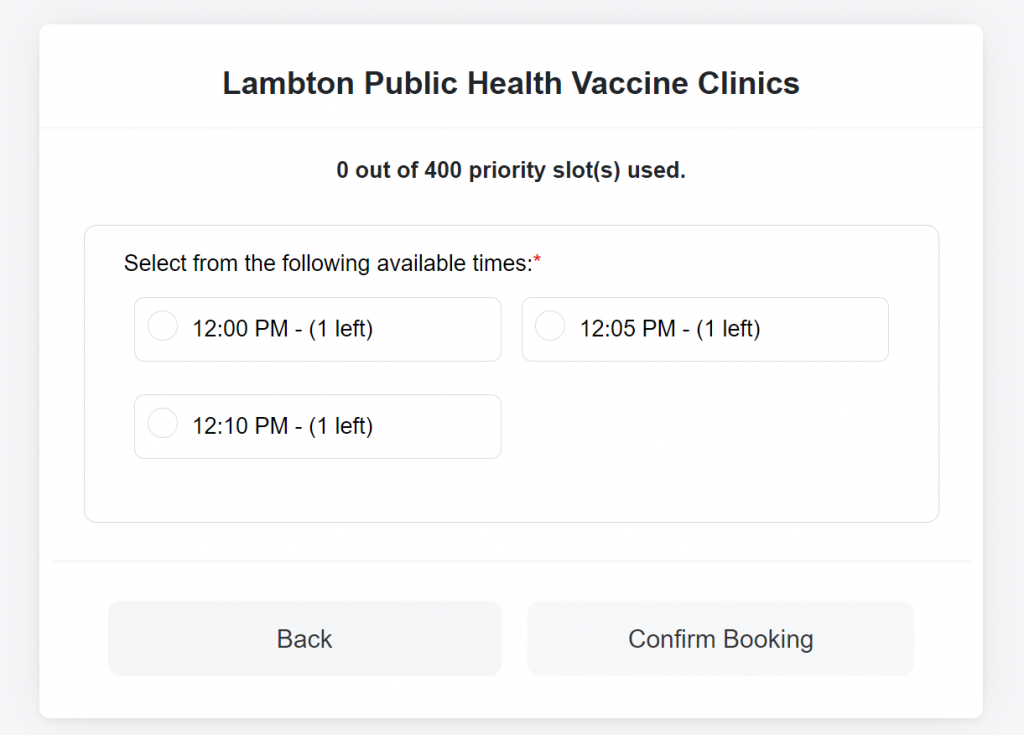 5. Enter appointment details and select confirm