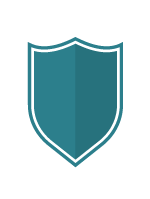 SHUTDOWN
Effective April 3, 2021
Service changes due to increased COVID-19 cases, community outbreaks and priorities for a pandemic response.
In this section:
Restricted Access – Lambton Public Health facility access includes office restrictions, closures and suspended or modified programs and services
COVID-19 Response – Provincial and local level service changes:
Provincial COVID-19 Response Framework
Provincial Emergency Break – Shutdown
Lambton's case & contact management, access to test results
Federal Updates – Canada's COVID-19 response, economic response plan, current border measures
Restricted Access to Lambton Public Health
Please access the Contact Us section of the website for options to call or reach us through web forms.
Staff are being redirected to support the COVID-19 response, and as a result, some routine programs and services are suspended or modified with new access requirements.
Office restrictions or closures:
Lambton Public Health – main office at 160 Exmouth Street in Point Edward will be restricted to the public by appointment only. Call-in options are available.
Petrolia sub-office at 450 Blanche St. will be CLOSED.
Forest sub-office at 59 King St. W. will be CLOSED.
Suspended programs or services:
Prenatal Classes
Ask a Public Health Nurse: Parent Drop-In sessions
Early ON Drop-in support
School Screening for Dental or Vision
Routine/School Immunizations
TB tests for employment or education
All drop-in clinic visits
Modified access to some programs or services
Call for an appointment or get more information at 519-383-8331 or toll free 1-800-667-1839. Some services have direct phone lines listed below.
Services are provided during standard business hours of 8:30 .a.m. to 4:30 p.m., Monday to Friday. Please note wait times may vary due to a current high volume of calls.
Sexual Health Clinic
The Sexual Health Clinic will remain available for urgent needs, including dispensing birth control, sexually transmitted infection treatment (STI), pregnancy options counselling, and emergency contraception.
Clients are required to call in advance to discuss their needs with a nurse prior to visiting Lambton Public Health. Clients will not be seen on a drop-in basis.
Call 519-383-8331 ext. 3547
Harm Reduction Supplies
The Harm Reduction Program will be available to distribute supplies, including Naloxone kits.
Please use the North Entrance of the building to ring the doorbell for assistance.
North Entrance (ring the door bell for service)
Dental Services
Clients, both seniors and children, with urgent dental (oral health) concerns that are causing pain are encouraged to call.
Family Health Line
No in-person consultations at this time. Lambton Public Health continues to offer parents support through our Family Health Line, Monday- Friday, 8:30 a.m. to 4:30 p.m.
Breastfeeding or infant feeding support
Child growth and development
Parenting concerns
Call 519-383-3817 or 1-800-667-1839 ext. 3817
Food Handler Training
All in-class LPH Food Handler Courses and Exams are cancelled.
Offline options – call Call Lambton Public Health at 519-383-8331.
Water Sample Testing
Well Water
Please call in advance to make arrangements to drop off well water samples at our main office, 160 Exmouth St., Point Edward.
Monday-Thursday: 8:30 a.m. – 4:30 p.m.,
Friday: 8:30 a.m. – 9:30 a.m.
Charlotte Eleanor Englehart Hospital Lab (Basement), 450 Blanche St., Petrolia
Monday-Thursday: 8 a.m. – 1 p.m.
Our Forest and Petrolia sub-offices are closed but rural residents in Lambton County can bring water samples to our main office in Point Edward and to the lab in Petrolia.
Beach Water Quality
Beach Status Reports – Beach water quality monitoring begins Monday, June 22, 2020 at public beaches and continues until the end of August.
Vector-Borne Disease
Learn more about vector-borne disease. The monitoring and surveillance of vector-borne disease has been modified:
Lyme Disease
Tick samples not collected at this time
Tick identification can be completed through these steps:

Take a photo and access eTick.ca for identification of the tick.
Be aware of signs and symptoms of Lyme disease. Contact your health-care provider if you are experiencing symptoms after a finding a tick on a person.
West Nile Virus (WNV) Disease
Dead bird reporting no longer collected
Mosquito larviciding of catch basins begins June 29
Mosquito trap surveillance and reporting begins early July
Health system monitoring of human cases is ongoing
For more information about WNV, or dead bird disposal, call the West Nile virus Information Line at 519-383-3824, toll-free 1-800-667-1839 ext. 3824.
Garden Fresh Box
Site locations available may change over time. Please view a current list on LambtonPublicHealth.ca or call LPH.
COVID-19 Response
Recent Announcement
On Friday, April 16th, the Government of Ontario announced that the emergency declaration and stay-at-home order will be extended to a total duration of 6 weeks. A summary of some other strengthened public health measures is provided below.
Effective Saturday, April 17 at 12:01 a.m.:
Outdoor gatherings and organized public events are prohibited, except for members of the same household or one member of another single-person household
Non-essential construction work is prohibited
Capacity limits for retail where in-person shopping is permitted is reduced to 25%
All outdoor recreational amenities will be closed
Effective Monday, April 19 at 12:01 a.m.:
Places of worship, funerals, and weddings will be limited to a capacity of 10 people indoors or outdoors. Drive-in services are permitted
Travel from Manitoba and Quebec into Ontario will be restricted, except for the purposes such as work, medical care, or the transportation of goods
The Stay-at-Home order is in place until May 19, 2021, as the province continues to deal with the impacts of COVID-19. All other public health and workplace safety measures for non-essential retail under the provincewide emergency brake (i.e., curbside pick-up and delivery only), will continue to apply.
Recent announcement: 16 April 2021 – News Release.
Ontario Moves Schools to Remote Learning Following Spring Break
The Ontario government, in consultation with the Chief Medical Officer of Health, has made the difficult decision to move elementary and secondary schools to remote learning following the April break. Details: 12 April 2021 – News Release
Ontario Enacts Provincial Emergency and Stay-at-Home Order
The Ontario government, in consultation with the Chief Medical Officer of Health and other health experts, is immediately declaring a third provincial emergency under s 7.0.1 (1) of the Emergency Management and Civil Protection Act (EMPCA). These measures are being taken in response to the rapid increase in COVID-19 transmission, the threat on the province's hospital system capacity, and the increasing risks posed to the public by COVID-19 variants.
Effective April 8, 2021 – News Release.
Provincial Emergency Brake – Shutdown
Effective April 3, 2021
Lambton County is currently in Grey-Lockdown under the Provincial Framework. The Provincial Shutdown will include a few additional restrictions including:
5 person limit on outdoor organized events/social gatherings (except if members of the same household).
Indoor and outdoor dining prohibited
Facilities for indoor or outdoor sports and recreational fitness closed
Limited capacity at weddings, funerals, and religious services, rites or ceremonies

indoors – 15 per cent of the occupancy limit per room

outdoors – limited to the number of individuals that can safely maintain two metres of physical distance
Other restrictions that will continue:
Limit trips outside of the home for essential reasons
No indoor organized public events or social gatherings
Work remotely if possible
Personal care services prohibited
All essential and non-essential stores/shopping remain open (capacity limits in each store)
Day camps closed
Learn about the "emergency brake" shutdown measures to interrupt transmission of COVID-19.
Announcement details: News Release April 1, 2021
Enhanced Travel Restrictions:
Ontario's Chief Medical Officer of Health strongly advises that individuals and families:
only travel out of the province if it is essential
self-isolate for 14 days when arriving in or returning to Ontario
To limit the spread of COVID-19, travellers entering Canada must follow the rules set out by the emergency orders under the Quarantine Act.
Case & Contact Management – Lambton County
Lambton Public Health will resume with a modified approach to provide notification calls for case and contact management that were temporarily suspended. Once a COVID-19 case is confirmed, the following calls to clients will be supported:
All phone calls to close contacts identified during case investigations
Daily monitoring calls for new cases (called on day 5 and 10) and new contacts (called on day 7 and 14)
Lambton Public Health will continue to monitor caseloads and make adjustments as required.
Test Results – Lambton County
Lambton Public Health will contact you only if you have a positive COVID-19 test result. All individuals can access their test results from the provincial website: covid-19.ontario.ca. Learn more about test results and options to access support.