Sarnia, ON – Over 450 Student Nutrition Program volunteers, who provide healthy food to students every school day, were recognized today by the Ontario Student Nutrition Program-Lambton (OSNP-Lambton).
"The Program is 100% volunteer driven; without them, it wouldn't exist," said Leslie Palimaka, Health Promotion Assistant. "Volunteers ensure students are well nourished and ready to learn in Lambton. That would not happen without their investment."
On a daily basis, volunteers shop for food, prepare the food and raise funds to support food costs.
Student Nutrition Program by the numbers for 2018/2019:
40 schools
8,300 students every school day
1.5 million healthy snacks served
450 volunteers
11,000 hours of service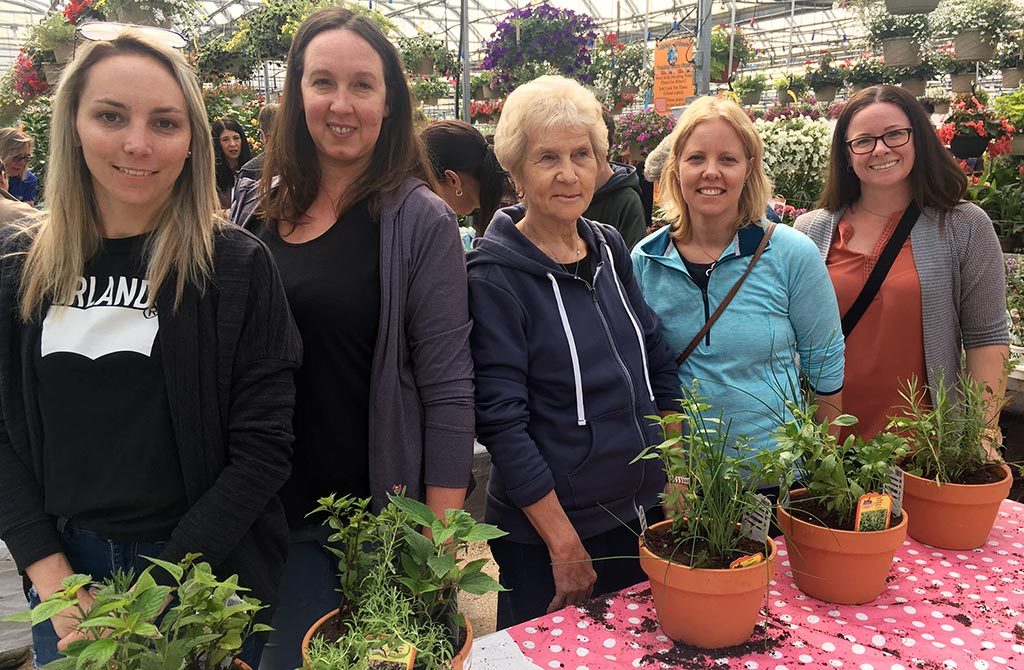 Today's event at Sipkens Nursery included light refreshments, volunteer certificate presentations and a fun opportunity for volunteers to build an herb planter.
Student nutrition programs receive base funding from the Ministry of Children, Community and Social Services, and support from the Ontario Student Nutrition Program, South West Region. Locally, Lambton Public Health and OSNP-Lambton coordinate the program. Additionally funding is raised by individual schools and donations from local businesses.
For more information on the Student Nutrition Program call 519-383-8331, toll free 1-800-667-1839, or visit lambtonhealth.on.ca.
-30-
Please contact:
Leslie Palimaka
Health Promotion Assistant
County of Lambton
519-383-8331