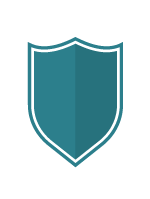 SHUTDOWN
Effective April 3, 2021
The Ontario government, in consultation with the Chief Medical Officer of Health and other health experts, is imposing a province wide emergency brake as a result of an alarming surge in case numbers and COVID-19 hospitalizations across the province. The province wide emergency brake shutdown will be effective Saturday, April 3, 2021, at 12:01 a.m. and the government intends to keep this in place for at least four weeks.
Refer to this link for specific measures to be followed by all workplaces and organizations permitted to be open during shutdown zone. For specific details for these workplaces measures refer to the Ontario Regulations 82/20: Shutdown zone.
Mandatory public health measures that must continue for all businesses include the following:
Updated Screening: Screening of all workers & essential visitors continues. Passive screening of all customers of businesses (signage questions) with some businesses required to conduct active screening of customers.
Face coverings and personal protective equipment, including eye protection: where indicated.
Physical distancing (including lineups for businesses)
Capacity limits: all businesses must ensure that every member of the public is able to maintain two metres of physical distancing from every other person. Specific capacity limits can be found under applicable sectors.
Safety Plans: all businesses must have safety plans, no matter what zone they are in.
For specific details on the above mandatory measures see General Rules for Shutdown Zone. Businesses who have questions about closures of at-risk workplaces or how emergency measures impact their business or employment can call the Stop the Spread Business Information Line at 1-888-444-3659.
COVID-19 Resources
Outbreak Management
Screening Tools
Signs/Posters
COVID Safety Measures
Training Resources
Frequently Asked Questions
Ask a Question
Fill out the form below if you have a question about COVID-19 and workplaces or municipalities.