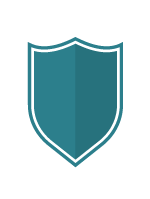 SHUTDOWN
Effective April 3, 2021
Most health care services may continue to operate during the provincial shutdown period. Please refer to the Province of Ontario's Provincewide Shutdown document (page 20) for a detailed list of healthcare organizations and services that may continue providing services during the provincial shutdown period.
This section contains information on the novel coronavirus (COVID-19) designed to support local health-care providers. Lambton Public Health provides recommendations and resources based on best practices, available evidence, and in the interest of employee and community health. The COVID-19 situation and Ontario Ministry of Health recommendations for health-care professionals are evolving rapidly. Please check this webpage frequently for updates.
Frequently Asked Questions
Ask a Question
Fill out the form below if you have a question about COVID-19 and health-care providers.